Debit Card
What are the benefits of having a Debit Card?
Fast and Convenient – You can purchase nearly everything with funds from your checking account without having the hassle of writing checks.
Secure – Safer than carrying cash. The chip card is more secure as it uses a one-time code for all your purchases.
Flexible – Use your card anywhere that MasterCard is accepted.
Accessible – You can access your transactions through our mobile app and your online banking.
We've got you covered – Your card is protected with Falcon Fraud, helping you keep your money yours.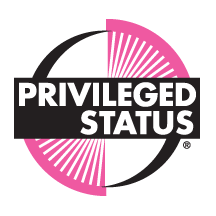 Your card has Privileged Status! What is Privileged Status?
Your Heartland Bank Debit Card can be used at ATM's without paying a surcharge fee. Just look for the Privileged Status logo on the ATM. You can also search on the Shazam Locator link below for a Privileged Status ATM in a specific area.
What should I do if my Heartland Bank Debit Card has been lost or stolen?
Report lost or stolen cards immediately to Heartland Bank at 866-460-2800. After hours contact Shazam at 800-383-8000.
Mastercard SecureCode
The Mastercard SecureCode is a complimentary online security service that you can add as a protection for shopping online. The SecureCode will add a layer of security protection against unauthorized use of your card online.
Once you have enrolled your card, every time you use your Heartland Bank Debit Card to pay online at a participating merchant you will be prompted to enter your own private SecureCode, just like using your PIN. With Mastercard SecureCode, you can be assured your transaction is completely private and will allow only you to make online purchases at participating online merchants.
---

Heartland Bank offers the Brella app to our customers! Brella is an app that helps you manage your Heartland Bank Shazam Debit Card.
The Brella app helps you protect your money and allows you to have enhanced account management capabilities.
Fraud Alerts
The Brella app will immediately send you an alert when any fraudulent activity occurs. You can set a defined amount as your limit and the app will provide an alert for any purchases exceeding your set limit.
P2P Transfer
Brella allows you to send P2P money transfers to other app users. This is an instant and secure process for both Brella app users.
Block & Unblock Your Card
The Brella app allows you to temporarily block and unblock your card at any time. Whether you are traveling and misplace your card or you simply want to pause your card, you have total control with a touch of a button.
ATM Locator
No matter where the road takes you in the United States, the Brella app will help you locate the nearest surcharge-free ATM.
Account Balance
The Brella app allows you to check your current account balance wherever you are. Download the app today and have complete account management at the tip of your fingers.
Travel Notices
Brella also has a travel notice feature. You can create, view, submit, edit or cancel both domestic and international travel notices from one day to six months in duration.
Download Brella from the Apple App Store or Google Play.


*Standard text message fees may apply.