We work for you with top rated service!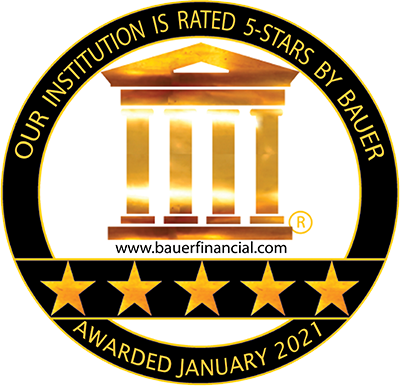 Heartland Bank is honored to have been awarded a very prestigious award from Bauer Financial, Inc., the nation's leading independent bank rating firm, their highest rating of 5-Stars! We have earned a 5-Star rating from Bauer Financial for over 25 years!
What does this mean? This rating recognizes Heartland Bank as one of the strongest in the nation. We are honored to be in the top 10% for capital adequacy, profitability, asset quality, and so much more. Heartland Bank will continue to uphold the standards of business that have allowed it to receive this rating keeping strong way into the future.